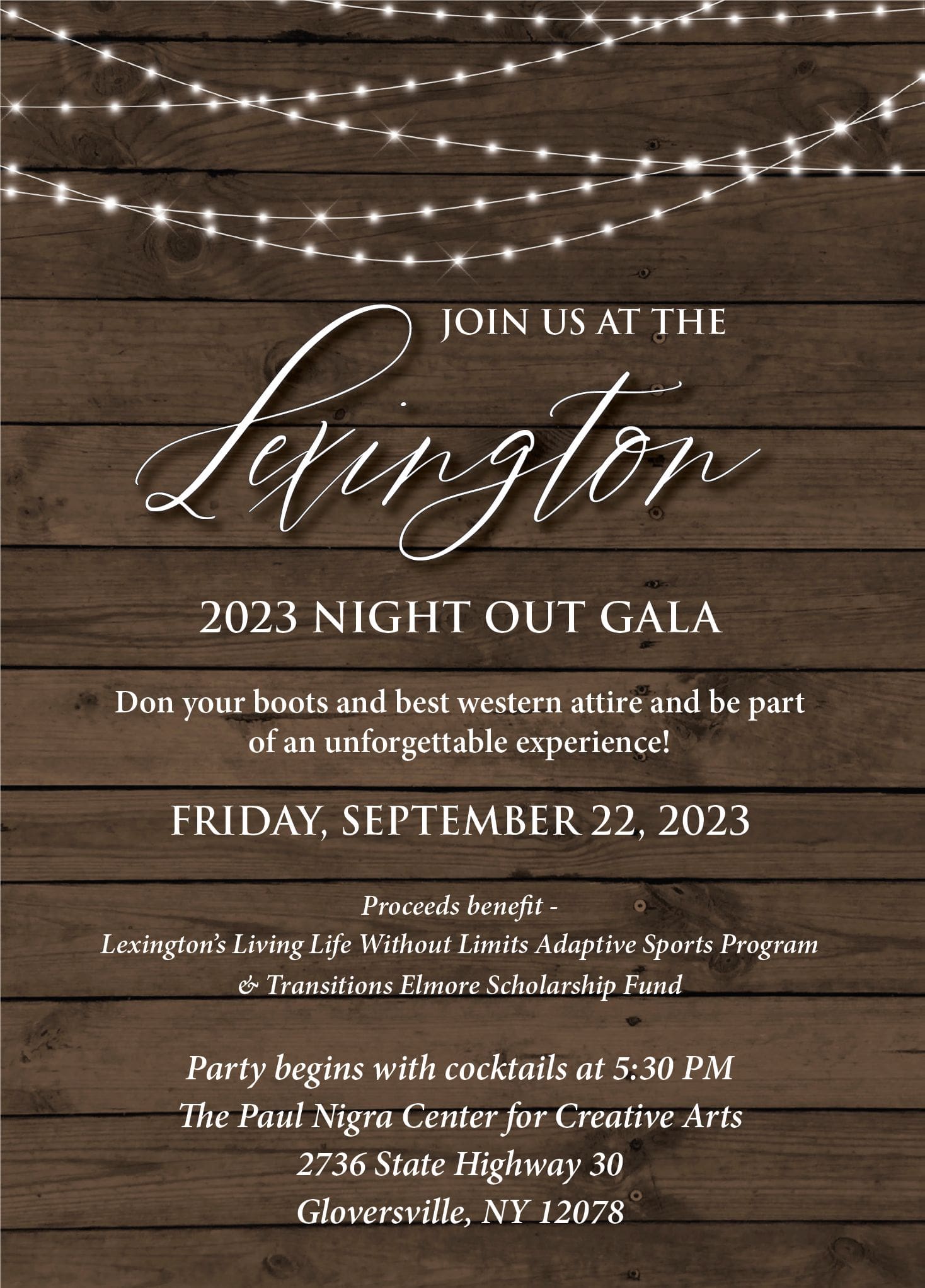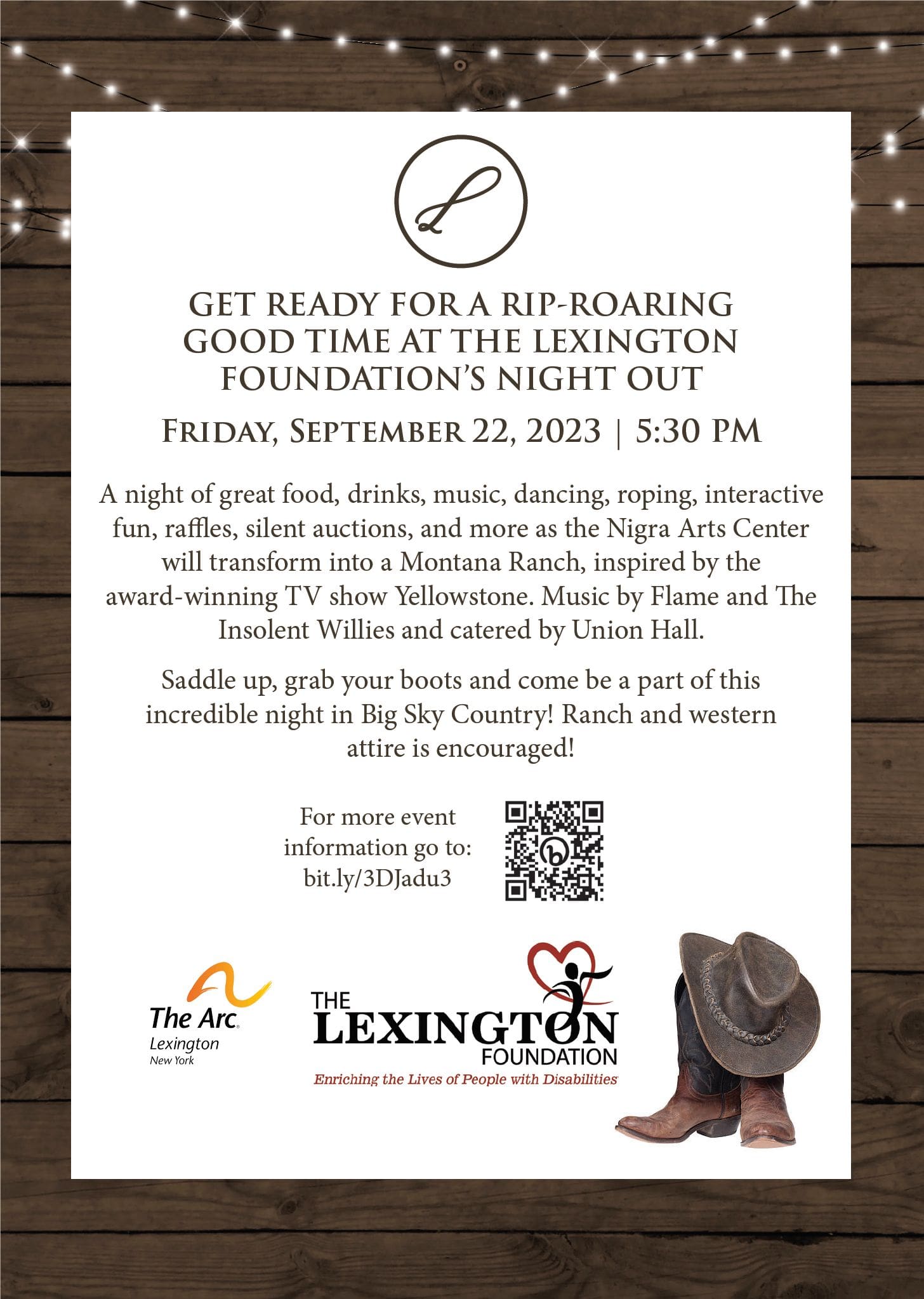 SADDLE UP AND GET READY FOR RIP-ROARING GOOD TIME!
JOIN US FOR THE LEXINGTON FOUNDATION'S NIGHT OUT ON A MONTANA RANCH
Yellowstone is the theme of this year's Lexington Night Out event, inspired by the award-winning television show, and will feature a cocktail party with food stations, butlered hors d'oeuvres, music by Flame and Insolent Willies, silent auction, raffles, immersive entertainment and more. So don your boots and best western attire and be part of an experience that is not to be missed!
Proceeds benefit the Lexington L3 Program (Adaptive Sports Living Life without Limits) and Transitions Elmore Scholarship Fund! Sponsorship opportunities are available!
L 3 – LEXINGTON'S ADAPTIVE SPORTS PROGRAM
Just imagine for a moment, you are skiing down a hill, the white powder flying past you, the exhilaration, the freedom, the cold and the sun, or … you are splashing behind a speed boat out on the open lake, surfing on top of the water with all the thrills and fun a day on the lake offers … Fun right? Now imagine you have a disability. Maybe you've been in a wheelchair most of your life, or use crutches, or you are visually impaired. Do you think your life would be different? Fortunately, "L3" offers people with developmental or physical disabilities the chance to do things they never thought was possible. No limitation, no excuses.
Living Life Without Limits
Helps anyone go beyond their limits!  An adaptive sports program that is changing lives by allowing people to have experiences they never thought were possible: snow skiing, water skiing, rock climbing, archery, sailing, golf, martial arts, hunting, paintball, ice and roller skating, kayaking, horseback riding and so much more.
Is open to children and/or adults with intellectual/developmental disabilities, a neurodiversity or physical limitation who would have previously been presented with a barrier to living life like so many others. It is about making experiences indoors, outdoors, both physically and emotionally possible and life changing!
Says to people with any physical limitation, you do not need to be excluded and only watch from a distance.  It is not about their disability… it's about their ABILITY to have fun, to explore and to be active in the world.
You can help us expand these opportunities with your DONATION.  Your gift will make a difference.  Your gift will inspire the next run down the hill on the mountain.  Your gift will help make that smile appear on someone who is experiencing an activity for the first time after always watching from the sidelines.  Ask us how you can help!  You will feel the thrill and exhilaration too!
Thank you to our sponsors